Self Catering Cottages in Stow-on-the-Wold & the Cotswolds
If you would like to relax in a home from home on your trip to the Cotswolds a self catering cottage in Stow-on-the-Wold may be the accommodation choice for you. Enjoy the privacy and independence associated with a self catering holiday by browsing below at some of the available holiday cottages in Stow.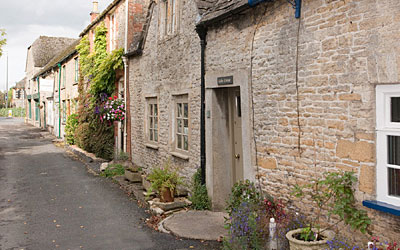 Gable Cottage is a 250 year old two bedroom cottage. Its architectural and historic significance have been recognised with a Grade 2 listing. With exposed beams, low ceilings, flagstone floors, and gabled bedroom windows, it is full of original character.
Wraggs Row, Stow-on-the-Wold, GL54 1JT
Phone: +44(0)1769 561240
Website: www.gablecottagestow.co.uk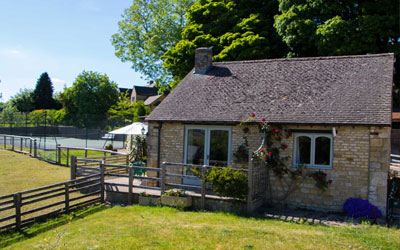 At Park Farm there are five delightful Cotswold holiday cottages, accommodating 2 – 6 people, in the small hamlet of Maugersbury, just a five-minute walk from Stow-on-the-Wold.
Park Farm, Maugersbury, Stow on the Wold, GL54 1HP
Phone: +44(0)1451 870568
Website: www.parkfarmholidaycottages.co.uk
Nestling in its own high walled garden, secluded and quiet yet less than 5 minutes walk from Stow-on-the-Wold Town centre, South View is the perfect place to stay to make the most of your Cotswold experience.
Back Walls, Stow on the Wold, GL54 1DR
Phone: +44(0)1564 200542
Website: www.stowcottage.co.uk
May Cottage is a 5 Star Cottage with a coveted Gold Award adjacent to one of Stow-on-the-Wold's most attractive Georgian houses, set back from the road in landscaped gardens. Built of Cotswold stone, the cottage has lovely arched Gothic windows which let in the light.
The Counting House, Stow-on-the-Wold, GL54 1AL
Phone: +44(0)1451 830794
Website: www.broadoakcottages.co.uk
Rose Cottage has a 4-star rating. Though only 3 minutes walk from the bustling Market Square and shops of Stow-on-the-Wold it enjoys a surprisingly quiet location and two secluded gardens - one large with a pond to sit by in the evening and one small one at the rear.
Phone: +44(0)7769351137
Website: www.rosecottagestowonthewold.com
Park Farm is a fabulous country home, nestled peacefully in the beautiful rolling countryside on the edge of the famous Cotswold market town of Stow-on-the-Wold.
Oddington Road, Stow-on-the-Wold, GL54 1AL
Phone: +44(0)7815 097019
Website: www.parkfarmholiday.co.uk
An irresistible 17th-century cottage that sleeps six adults with plenty of period features and a luxurious interior. Located just off the Market Square in the heart of vibrant Stow on the Wold.
Phone: +44(0)1451 830666
Website: www.oldstocksinn.com/the-bolt-hole/
With a fantastic selection of cottages in and around the Stow-on-the-Wold area, Holidaycottages.co.uk have accommodation to suit everyone. From dog-friendly cottages so your pet can come too to large cottages big enough for you and the rest of your family, our collection has the perfect home for everyone. Head over to our website today to find your next cottage!
Website: www.holidaycottages.co.uk
Independent Cottages has a large selection of holiday homes in Stow-on-the-Wold, throughout the Cotswolds and across the UK. From bijou bolt-holes for two, to luxury Cotswolds houses for large groups, there are plenty of properties to choose from, last-minute deals and great savings when you book direct with the owner and avoid booking fees.
Phone: +44(0)1474 816660
Website: www.independentcottages.co.uk